GUARANTEED FINANCING
We have various financing plans with Rates as low as 6.9% with 5, 10 and 15 year terms. All our plans require a minimum of 10% down payment, with no qualifying! You may buy down your interest rate by putting more down or financing over a shorter term.
Closing Costs: $595. For a limited time, the developer is paying all closing costs!

90 DAY - 100% MONEY BACK GUARANTEE!
WILD HORSE RANCH WYOMING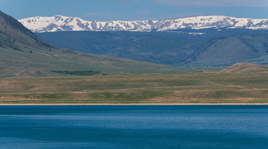 40 acres $69,900 Down Payment $6,900
Monthly Payment $612.06
CASSIDY RIVER RANCH WYOMING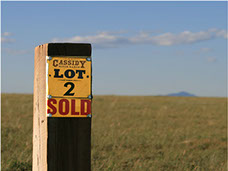 40 acres $38,500 Down Payment $3.850
Monthly Payment $337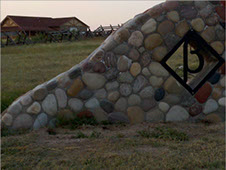 40 acres $67,840 Down Payment $6,784
Monthly Payment $593.96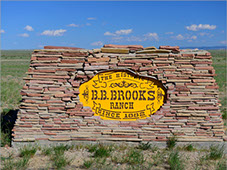 40 acres $39,800 Down Payment $3,980
Monthly Payment $354.25
5% DISCOUNT FOR
MULTIPLE PARCEL PURCHASE
Now, if you purchase 2 or more parcels of our pristine Wyoming ranch land, and receive a 5% discount! This is a limited time offer, and now is a great time to take advantage of this incredible savings...and you can own even more of the Old West!
90 DAY - 100% MONEY BACK GUARANTEE
Within 90 days, if you can find a better land buy & financing anywhere and you elect to purchase and close escrow on that property, we will gladly give you your money back! This is a limited time special offer and subject to change without notice.
COMPARE OUR DEAL
TO TRADITIONAL BANKS
Dare to Compare:
Traditional Banks and Mortgage Companies are not Lending. Hard Money Lenders want 14-15% interest plus 2-3 points up front. Most Developers want 10-12% interest with a 20% Down Payment.
THERE IS NO BETTER TIME THAN TODAY TO INVEST IN YOUR FUTURE!
With the amazing prices of our Wyoming Ranch Land where they are, and the incredible financing deals we are able to offer, there is NO BETTER time than TODAY to make an investment in your future, and the future of your family. Our Wyoming Ranch Land is an heirloom to be passed down to your future generations!
REQUEST A BROCHURE
Disclaimer:
The Property Price and Tax history data displayed is obtained from public records and/or MLS feeds from the local jurisdiction in which the applicable property is located. As bigwyomingland.com cannot guarantee that all public records data is accurate and error-free, it is important that you contact your REALTOR® Agent or Owner directly in order to obtain the most up-to-date information available. To reach the Owner or Seller directly, click the Contact Us link next to the ranch and submit.
Our ranches have never been easier to own. We provide guaranteed, no credit check financing on all of our signature 20 to 120 acre ranches. Each ranch has insured legal access, maintained roads, professionally surveyed and protective covenants.
61 Bucking Horse Ranch Trail
Laramie, Wyoming 82070
info@bigwyomingland.com